Lakeview Senior College
Respect | Responsibility | Personal Achievement
Respect | Responsibility | Personal achievement
New slide
Whittlesea Primary School
Lakeview Senior College Values

Responsibility
is demonstrated by:
Honesty, mindful decision making and positive actions
Taking ownership of personal learning and growth
Organisation, management and goal setting
Modelling and encouraging positive behaviours

Personal Achievement
is demonstrated by:
Persistence, risk taking and achieving goals
Maintaining high expectations of self and others
Seeking feedback to improve learning
Taking pride in achievements

Respect
is demonstrated by:
Appropriate communication, actions and inclusive relationships
Taking pride in our environment (grounds, classrooms, resources, community)
Acceptance of differences
Individuals actively upholding a safe, secure and supportive environment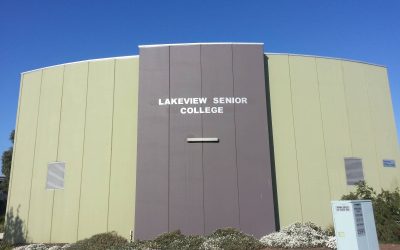 Our VTAC information night is on Wednesday 2nd August at 6pm online. This presentation is for all parents/carers with children applying for TAFE or University courses in 2024 through VTAC. This session will apply to all VCE...
January 30th
Term 1 – Students Start